EXPERIENCE MATTERS
The combined result of our team's education, certifications, licenses and work experience all position Branch Property Investigations as the perfect partner! Our understanding of the many aspects of a property allow us to provide very comprehensive and accurate inspections.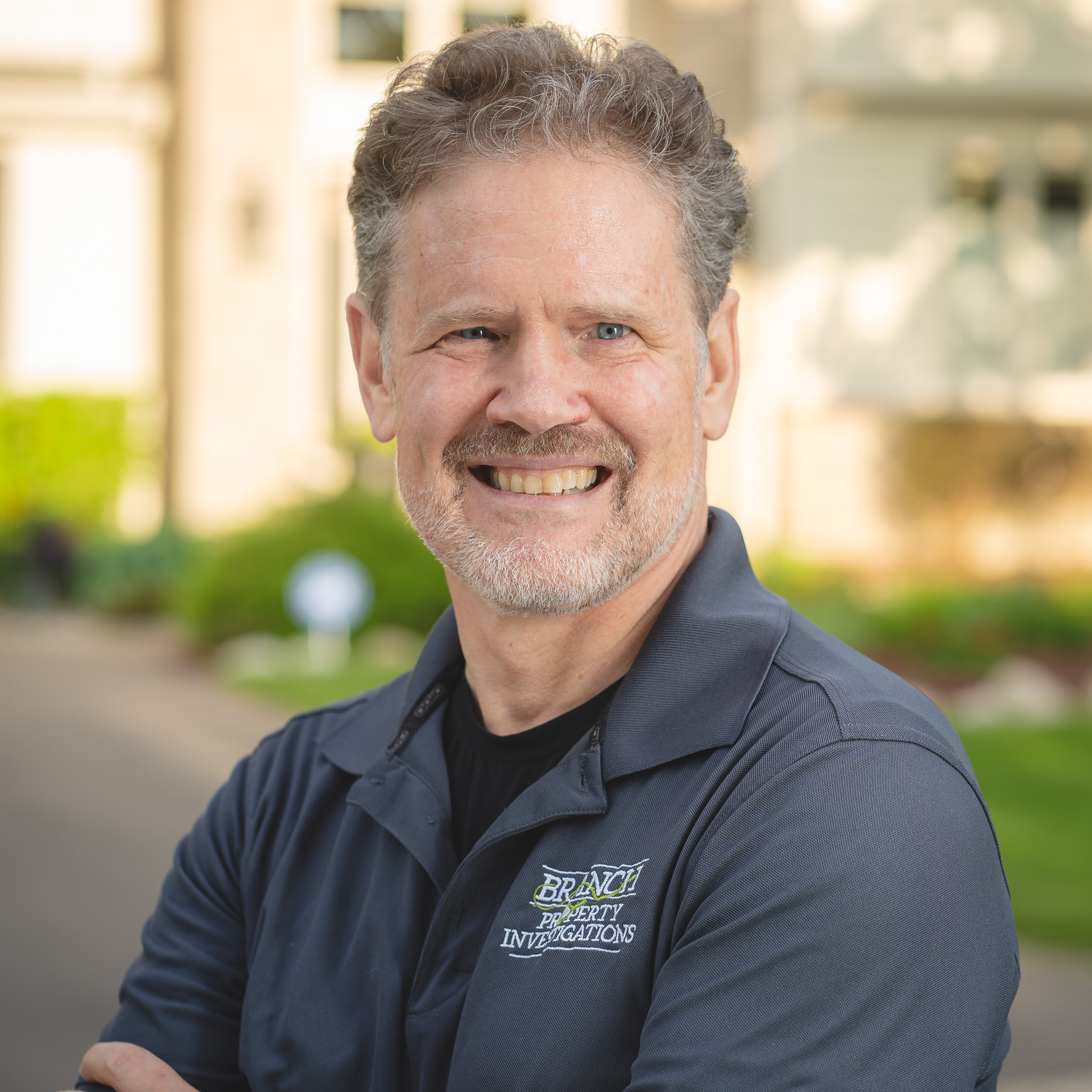 Tom Geoffroy – Chief Investigator
After leaving his home state of Rhode Island, Tom Geoffroy began a journey that included service in the Air Force with two years at the Air Force Academy, a Bachelor's and Master's degree in Mechanical Engineering, and 12 years employment as a mechanical engineer. Tom followed that with 20 years restoring damaged properties as a contractor and company co-owner at one company and Vice-President at another.
Tom is currently the Chief Investigator & Owner of Branch Property Investigations and has been growing the company and services offered since 2015. Tom is a Certified Master Inspector and holds multiple industry certifications and licenses in the areas of Residential & Commercial Inspections, Radon Testing, Mold Testing, Thermography, & Microbial Remediation. Tom currently serves as Vice President and Treasurer of the Midwest Association of Home Inspectors. He was licensed as a General Contractor (15 years). Tom is licensed as a Radon Measurement Provider by the Minnesota Department of Health. Tom also assists as an expert in cases related to microbial damage, water & fire damage, and other types of property restoration.
Tom now lives in Chanhassen with his wife Shelly and enjoys spending time with their combined four children spread around the USA. He serves in ministries at his church and is in leadership roles at two non-profit organizations.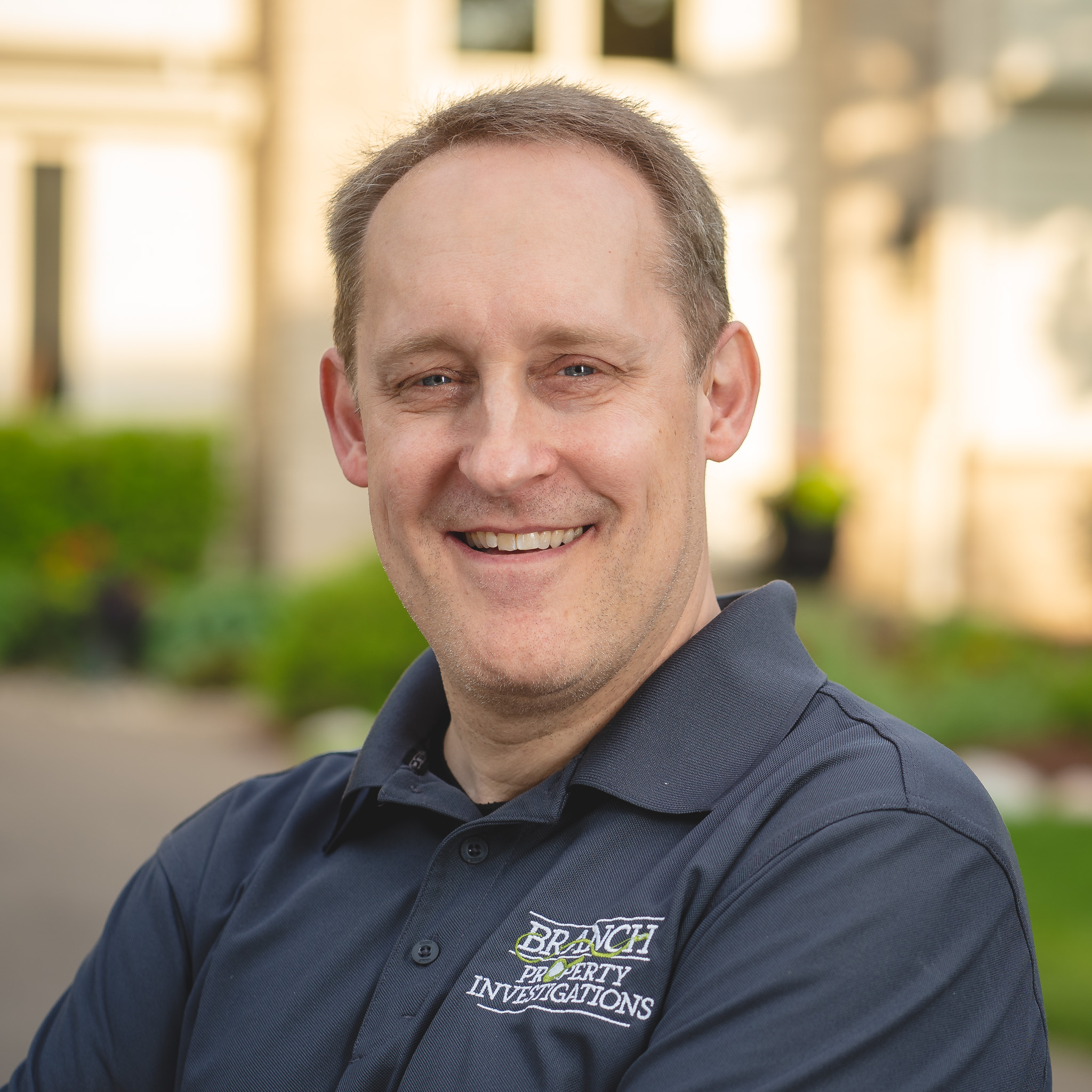 Todd Nelson – Home Inspector
Todd grew up in Minneapolis and received his BS in Business Administration from Metropolitan State University. He has enjoyed working in the IT industry for the past 22 years and even still takes on some consulting business. Todd's lifelong passion for working on homes and understanding all the systems involved led him to explore home inspecting. His technical background, innate curiosity and keen eye for detail make him a natural in this industry!
Todd is a certified NACHI home inspector and holds several professional IT certificates. Todd is also licensed as a Radon Measurement Provider by the Minnesota Department of Health. 
Todd currently lives in Minnetonka with his wife, two children, and several animals. He enjoys hanging out with his family, bicycle riding, auto/bike/home repair, remodeling, woodworking, assisting neighbors with projects, and just about anything outdoors!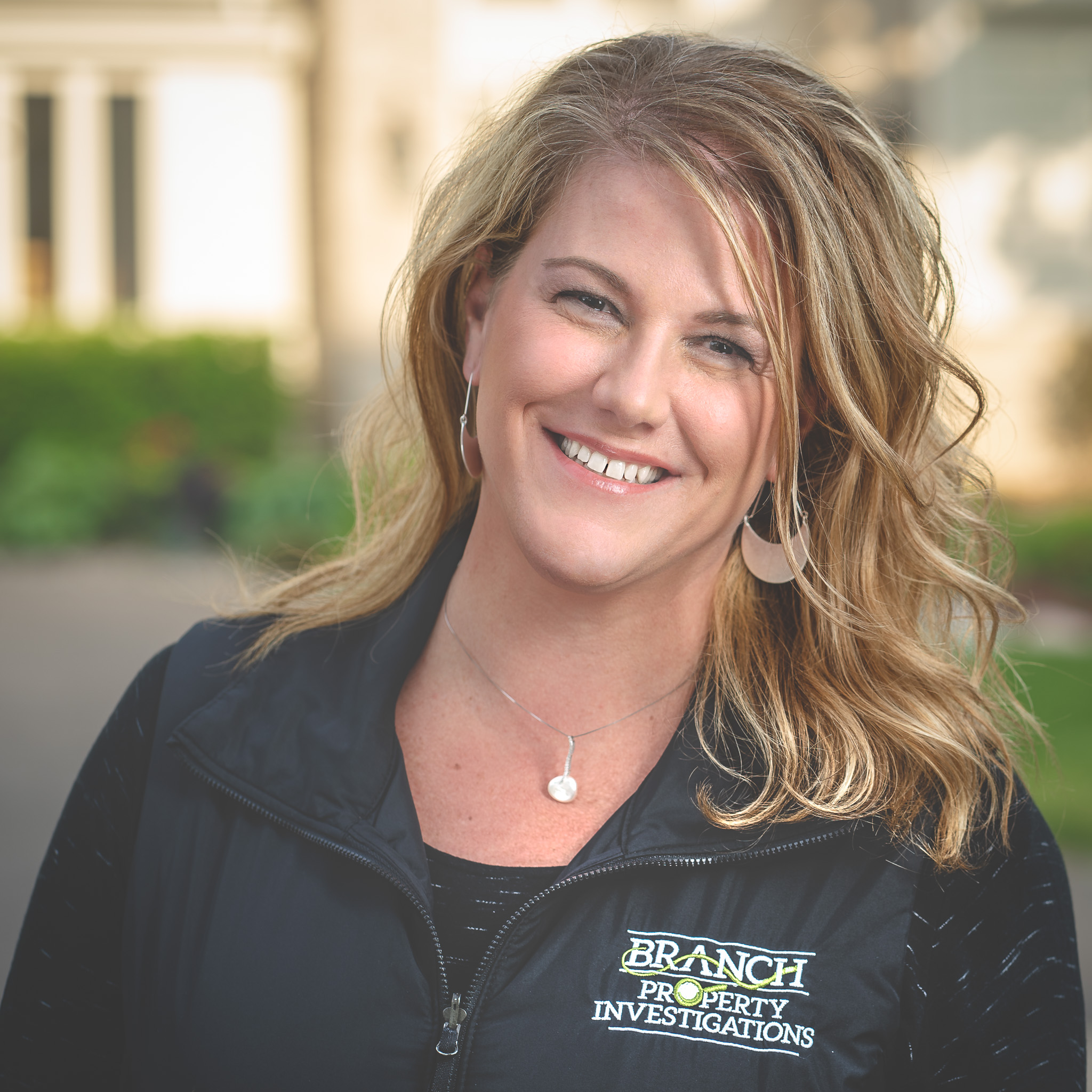 Eleisia McGuire – Business Development Manager
Eleisia (El-lee-sha) is a Wisconsin native but received her BA from the University of St. Thomas where she studied English, Spanish and Business. She began her career at a large technology consulting firm and worked there for five years before leaving to work on the home front. While nurturing her kiddos was job #1, she began a freelance career working with many local businesses. From graphic design and photography to marketing and web management, Eleisia brings creativity and drive to every new challenge.
Eleisia is hard at work behind the scenes at Branch Property Investigations but also works to ensure our clients and realtor partners receive a top-notch experience.
Eleisia lives in Eden Prairie with a super-sweet pooch named Maisy and two active teenagers who she couldn't possibly love more!