MOLD TESTING SERVICES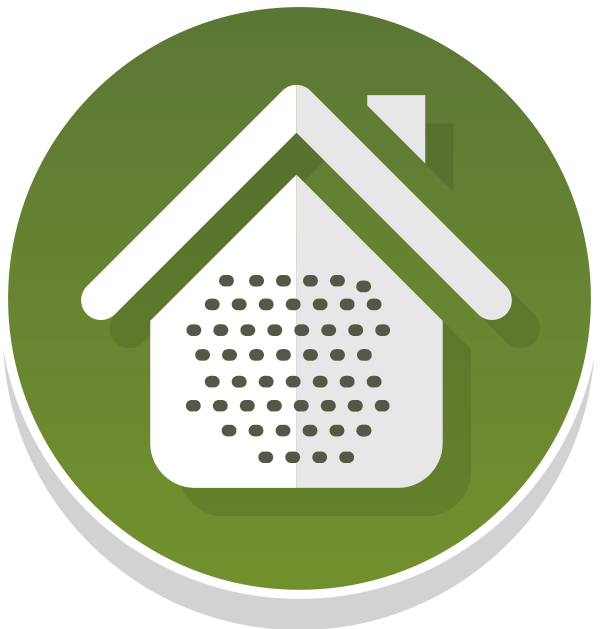 Branch Property Investigations performs mold testing in residential homes and commercial buildings. So what makes our company unique? We apply 20+ years experience as a mold remediator and water loss specialist to identify likely locations for mold growth. If desired, we can perform a detailed moisture investigation of the entire home as an added service to mold testing. It is important to not only find the mold problem but also understand why it is growing and to eliminate the moisture source so it won't reoccur. We don't perform remediation work so we don't have any conflicts of interest.
Mold Sampling Method
During a Mold and Indoor Air quality assessment, we do a visual inspection along with gathering data and samples from the home to investigate and/or send to a lab. When we send these samples to the lab, a toxicologist studies them and sends us the results in full detail. We are often able to see specifically what species of mold spore is in the air as well as how many spores per cubic meter. With all of this data, we create a report with clear, easy-to-read recommendations on how to alleviate the problem(s) to make your home or building a safer one.
Our Equipment
During assessment, we use modern and extremely accurate equipment to pinpoint problems in your breathing space. All of this is noninvasive to your home or building. Our equipment can include thermal imaging cameras, moisture meters for moisture mapping, professional hygrometers, air pumps at precise sampling rates for air samples, and swabs and tape lifts for surface sampling.
Schedule Now
Call us or schedule online.
Standard Mold Testing
$400
This service includes testing of 3 areas (one is always outdoors) for a base price of $400. Samples will be mailed to a lab and a detailed report with lab analysis and clear, easy-to-read recommendations will follow. Our testing on-site takes about an hour and a half, and you can expect to receive your detailed report in about three business days.
Comprehensive Mold & Moisture Investigation
$650
This service includes our standard mold testing protocol but digs deeper into the source of the problem. This includes investigating the attic, exterior, crawl space, basement, bathrooms, and even the roof if necessary. We have the necessary tools, including thermal imaging cameras, moisture meters, professional hygrometers and multiple ladders necessary to access any curious points in your home where moisture may be entering. Your report will include a detailed summary of our findings, including lab-analysis, photos depicting areas of concern, and clear, easy-to-read recommendations. Our investigation usually lasts 2-3 hours on-site; you can expect to receive your report with lab results, findings, and recommendations in about a week. (Please note price and inspection-time allotted is dependent on square footage and can be calculated via our online scheduling tool.)
FREQUENTLY ASKED QUESTIONS
How can I prevent mold issues in my home?
Lienna Soderling
2020-02-13T13:30:14-06:00
When water leaks or spills occur indoors, act quickly! If wet or damp materials are dried 24-48 hours after a leak or spill happens, in most cases mold will not grow.
Clean and repair roof gutters regularly.
Make sure the ground slopes away from the building foundation so that water does not enter or collect around the foundation.
Keep air conditioning drip pans clean and the drain lines unobstructed and flowing properly.
Keep indoor humidity low. If possible, keep indoor humidity below 60 percent (ideally between 30 and 50 percent) relative humidity. Relative humidity can be measured with a moisture or humidity meter (hygrometer). For basic readings, a small, inexpensive hygrometer is available at many hardware stores.
If you see condensation or moisture collecting on windows, walls or pipes, act quickly to dry the wet surface and reduce the moisture/water source. Condensation can be a sign of high humidity.