CERTIFIED HOME INSPECTORS FOR Bloomington, MINNESOTA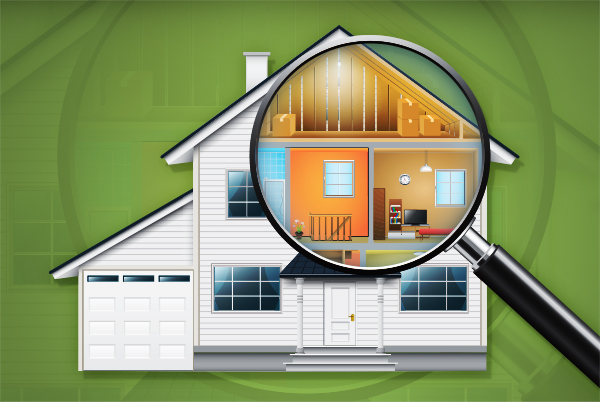 Is your property in need of a home inspection? Branch Property Investigations is  fully insured, professional, and Certified Home Inspector of InterNACHI that provides professional home inspectors for your house in Bloomington, Minnesota.  It's crucial to protect the investment you've decided to make towards your house, let Branch Property Investigations help make the process less stressful. Make sure that you obtain all of the necessary information of the house you are either going to sell or buy!
In Minnesota, there isn't any regulation for home inspectors, so it's vital that your inspector is trustworthy, credible, and certified by the American Society of Home Inspectors (ASHI) or InterNACHI. Do not get fooled by companies who aren't certified or that don't meet the requirements. You'll come across "home inspectors" who aren't insured,  certified, and don't have any experience, these are not the type of people you want to get your home inspection done by!
At Branch Property Investigations, we are constantly adapting to the new technology that's available for us to use as home inspectors to help make our inspection more thorough and accurate. Our reports are not only easy to read, but also very easy to understand, but if you do have questions about your report you can always call us at 612-440-8466-4461 and we will happily answer any questions you have!
The following home inspection services all meet the guidelines for the ASHI Standards of Practice.
Exterior and Interior Elements
Electrical, Plumbing, and Mechanical Systems
Roof Inspections
Foundation work
Attic Inspectors
Small Crawlspaces
Walkways and Driveways
If you have any questions regarding our home inspection services, visit our contact page or click below to schedule an appointment.
Home Inspection Frequently Asked Questions
How do you handle moisture intrusion?
The Minnesota weather presents multiple opportunities for water to get between structures. If you're looking for services regarding moisture intrusion near Bloomington, Branch Property Investigations is your trusted and reliable company! We use the latest technology (infrared camera) which has moisture meters to help point out areas that may be victims of moisture intrusion. Following this, we focus on the areas that have been compromised and provide a report so our clients can have a better idea of areas that need to be taken care of to reduce the chance of moisture intrusion. At Branch Property Investigations, we take pride in our expertise and knowledge with building science and moisture migration to help give our clients the best plan to reduce moisture intrusion from their home.
How long can I expect the home inspection to take?
It will vary depending on the size of the home or property, but the average time that will be spent on-site for one home inspector is between 2-3 hours. Again, this can vary depending on the size or condition of the home. Be aware of home inspections that take significantly less time, as it's very tough to preform an in-depth inspection of your home in such a short period of time.
Are your home inspectors familiar and able to perform accurate radon testing?
Yes, Branch Property Investigations is a Certified Radon Measurement Provider that can accurately test your home (or future home) for radon. If you didn't know, radon gas is the 2nd leading cause for lung cancer in the U.S.. Whether you're a real estate agent or a home buyer yourself, it's in your best interest to know whether or not your home has been contaminated with radon gas. For those of you located near Bloomington, it's been considered as the highest zone (zone 3), for radon concentration, according to the EPA. Due to this high concentration of radon gas, there's a large amount of homes in the area that go above the recommended level of 4.0 pCi/L.
At Branch Property Investigations, we stay up to date with the latest technology that's available to provide us with the most accurate on-site radon testing. We provide a graphical report that shows the different levels and concentration of radon throughout your house.
Do you evaluate and inspect individual systems?
Yes, we cover exterior and interior elements, electrical systems, plumbing systems, and mechanical systems. We also have home inspectors that specialize in inspecting roofing, foundations, attics, basements, crawlspaces, walkways, driveways, and more.
Am I allowed to be present for the property inspection?
We prefer you not attend the whole inspection but rather just the "inspection walkthrough" which happens the last hour or so of your inspection window.
Once you've scheduled your inspection, you should receive a confirmation email indicating the precise time you should arrive for your inspection walkthrough. (The walkthrough usually takes 45-60 minutes, depending on the age and size of the property.)
Your inspector will use the "walkthrough" time to provide you (and your realtor or other advisors present) a summary of the most significant inspection findings displayed on a tablet. You will have ample time to ask your inspector questions.
Your inspector will continue to work on your report following the walkthrough. We must ensure all images and video taken onsite are uploaded with specific comments to best help you understand our recommendations. Your report will be emailed to you as soon as it is ready later that same day, often late-evening, assuming payment has been confirmed.
What's included with my home inspection?
We make sure that our home inspectors meet all requirements for Bloomington, Minnesota. If you are interested in learning more about the requirements you can request to see them beforehand and be sure to ask any questions that come to mind. If there are specific areas within your home or property that you would like to be inspected, make sure to clarify these areas within your home before the inspection.
Have any other questions, comments, concerns, or are you looking to schedule an appointment?