This time of year we are frequently asked, "Is it worth getting a home inspection in the winter?" Minne-snow-ta can pose some challenges to a full exterior investigation but undoubtedly, getting a home inspection prior to purchasing is still a very wise idea!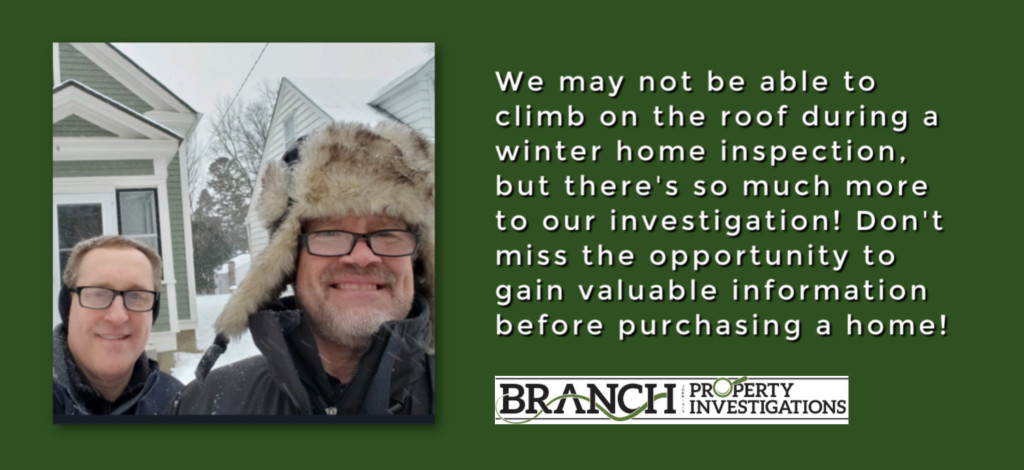 What areas are difficult to inspect during winter? 
It's no secret we enjoy a winter wonderland for several months of the year. However, there are some places where the snow, ice or temperature will restrict an inspection. These areas include the AC unit, the roof systems and chimney.  When there is excessive snow on the ground, we can't fully inspect drainage, sidewalks, driveways, patios, and deck finishes. All other areas of the home are still able to be inspected during winter and we'll explain why this is a good idea.
Are there any advantages to a winter home inspection? 
Extreme weather can cause varying degrees of stress and damage to a home. Oftentimes that damage isn't revealed until temperatures warm up and those situations can quickly turn into emergencies. During winter, we find plumbing connections that have frozen and cracked underneath a home that can cause slow leaks and moisture intrusion. These failures aren't always recognized until warmer temps return and the ground thaws. 
Another advantage to inspecting a home in cold-weather months is that it is easier to detect drafts and insulation failures. We can use technology like infrared cameras around exterior doors, window frames, or even in an attic to detect temperature changes that may otherwise go unnoticed. During the summer, attics reach temps well over 100 degrees making it difficult to detect areas of concern. In the winter, cold spots or drafts are far more obvious.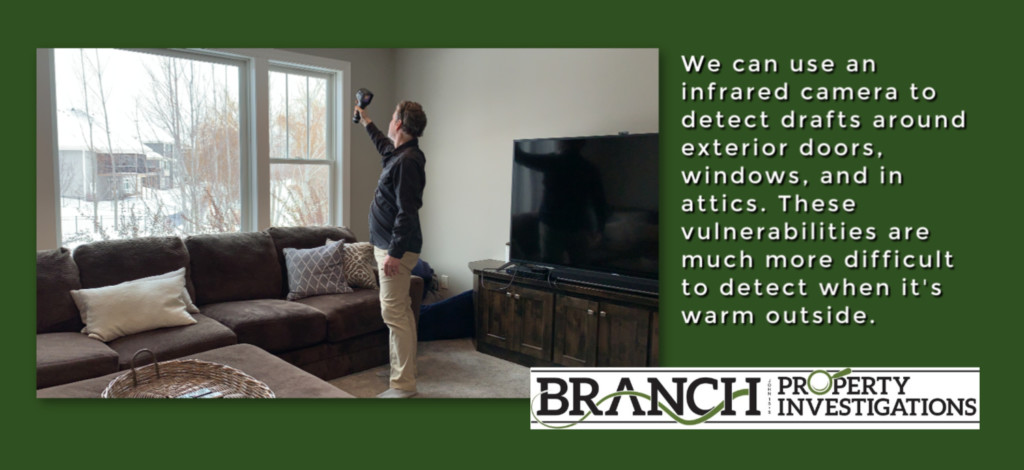 A Snow-Covered Roof isn't All Bad
The snow may prevent us from seeing the condition of all rooftop material but the weight of the snow actually provides us an important opportunity. We can check the integrity of the framing and how things are holding up under that extra weight of the snow. 
Attic ventilation issues are typically much easier to identify in the winter. We can see visible condensation and even frost in certain thermal environments. We can also see under-insulated parts of the attic that are causing uneven roof melt above.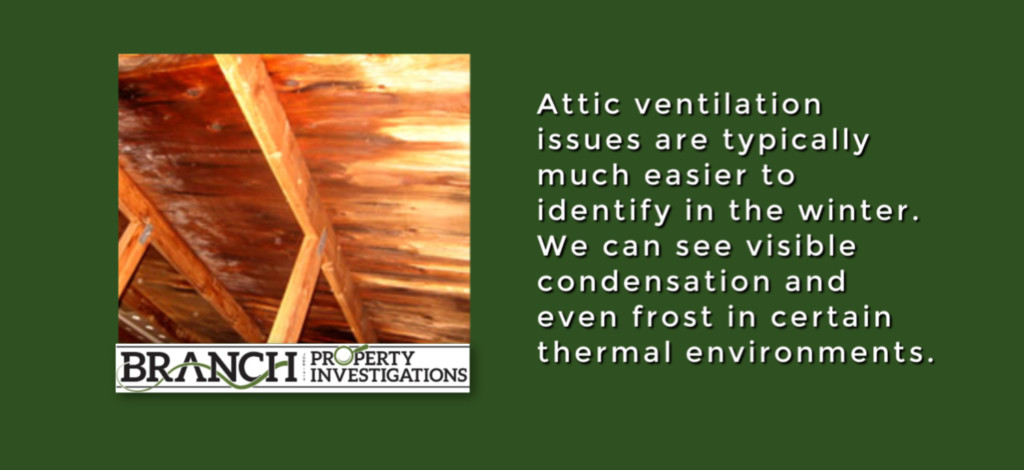 Will my home inspector even find any exterior defects in the winter? 
I'd like to share images from a home inspection we performed earlier this week (on a very cold, winter day). I found well over a dozen defects before even stepping foot inside the home! Although I couldn't walk the snow-covered roof, I could see that gutters were missing. The chimney was missing a rain cap. I noted negative grading toward the house. The list goes on, and I was glad to provide the potential buyers with this information!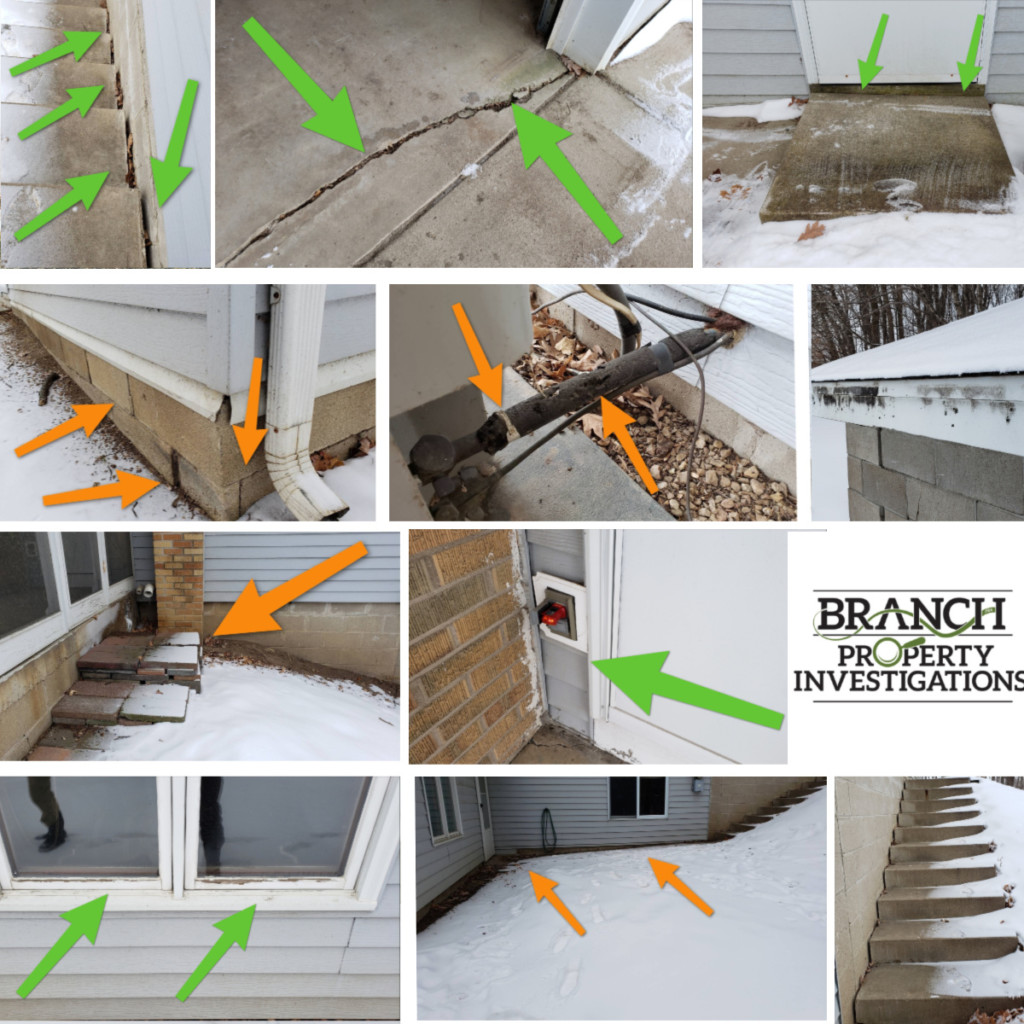 If you want to ensure you get the most out of your home inspection during winter months, there are other ways to  get more information about the condition of the property. Don't be afraid to ask the current homeowners questions regarding recent repairs or their maintenance habits. Service records are always helpful. If you're especially concerned about the roof, be sure to ask how old it is and when, if any, maintenance has been performed. 
Although your inspection may be a bit more limited during the winter, it is definitely a wise investment! Scheduling online is easy at branchinvestigations.com or call us at (612) 440-8466.