There is a growing trend in the marketplace for buyers who waived their home inspection. Smart buyers opt for an informational inspection. This can happen either during escrow or after the buyer takes possession. Understanding issues before you spend all your cash can protect you from heartache later.  
Inspections in Today's Sellers' Market
When buyers agree to purchase "as is" or without an inspection contingency, they are eliminating the negotiation process where sellers might be asked to repair items discovered during an inspection. Buyers in this situation may think an inspection is a wasted investment but there's definite value in learning as much as you can about your property prior to moving in or even after!
Professional home inspectors are trained to look for things many people will not notice. You'll want to arm yourself with as much knowledge as possible about your property and the inspection report will serve as a valuable guide. 
How We Can Help
In an effort to meet every client's needs, we have a variety of services to offer that can help equip clients and their advisors:

Consultation Walk-Through: This is a side-by-side walk-through with a client taking notes while we discuss our visual observations. The client's agent must arrange the showing and appointment with the seller. There is no report and we can only be on-site for up to an hour.

Significant Issue Inspection: This is a full inspection with a complete report to inform buyers and their advisors of any issues that need correction. This can be done on very short notice with a short inspection window. In addition to identifying significant issues that can be costly to repair, we also indicate all of the other issues that will need repair in time.

Informational Inspection: This is a full inspection with a complete report to inform buyers and their advisors of any issues that need correction. There is a bit more flexibility in the scheduling. It can be done shortly after the offer is accepted, during the escrow period, or after the buyer closes on and takes possession of the property. We also can assist with other services like radon testing, sewer line camera inspection, mold testing, or moisture intrusion investigations.
Safety & Liability
Our top priority in a home inspection is to discover issues that could impact the safety or health of our clients. For example, do you know if that outlet next to your kitchen sink is GFCI-protected (to prevent you from being electrocuted) or that, if installed, the GFCI-protected outlet actually works? Your home inspector will point out any items or areas of the home that may pose a safety hazard. Why is this so important? Of course you want to keep your own family safe. But also, it's important to consider that if someone gets injured on your property, you may be held responsible.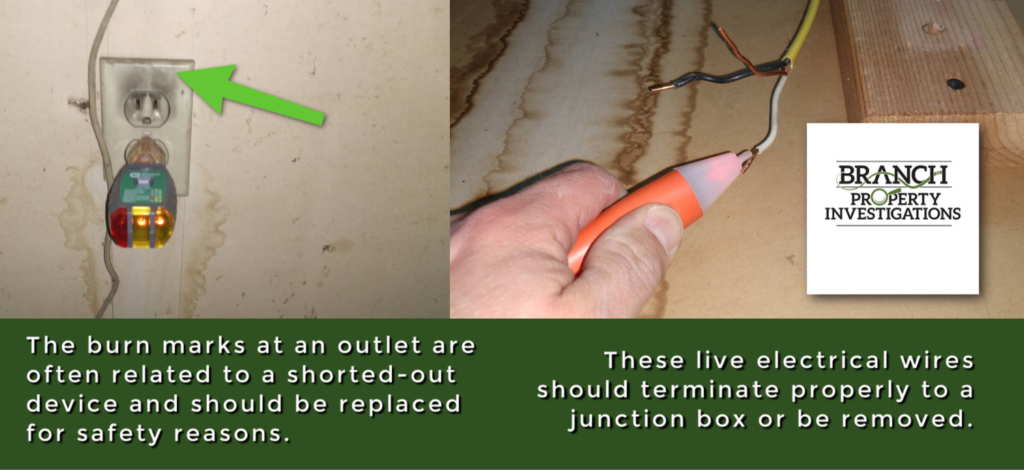 During inspections, it's surprising to find how many homes do not have adequate smoke/carbon-monoxide detectors or proper egress windows. These safety defects may seem minor. However, if you ask anyone who has been involved in a house fire, these "details" were extremely important and even life-saving! 
If you don't currently have young children, you may not notice or even be concerned that your second-story deck railing is 3 inches lower than the 36 inches building code requires (or 42 inches in multi-family homes). What about those balusters? Are they spaced more than 4" apart allowing a toddler to slip through? Or does the deck have climbable components? Making adjustments now will protect both your family and guests.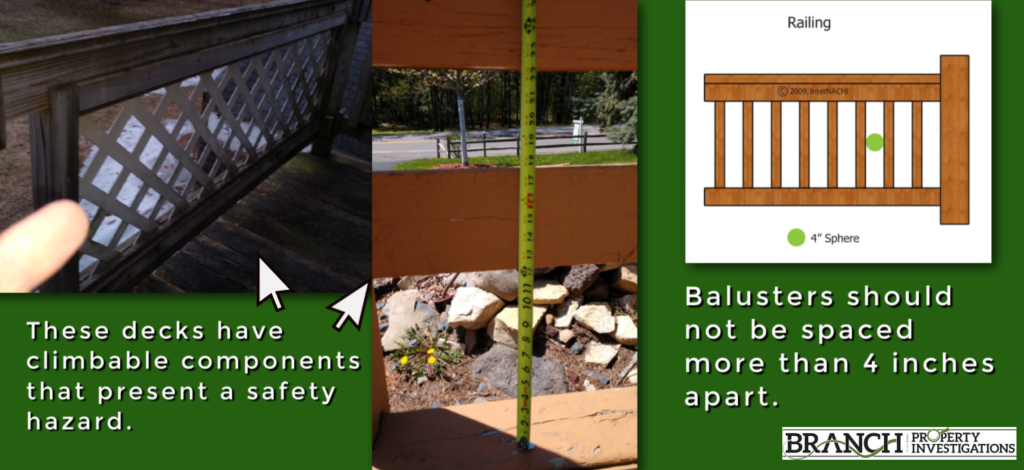 It's wise to have as much information as possible about potential safety hazards on your property. 
Inspections Help with Budgeting
The costs involved in purchasing a new home typically stretch us. The majority of new home owners focus on the excitement of decorating their new space. Choosing paint colors, and buying new fixtures and furniture costs money! But investing in a home inspection allows you to prioritize and budget home-related expenses much more effectively.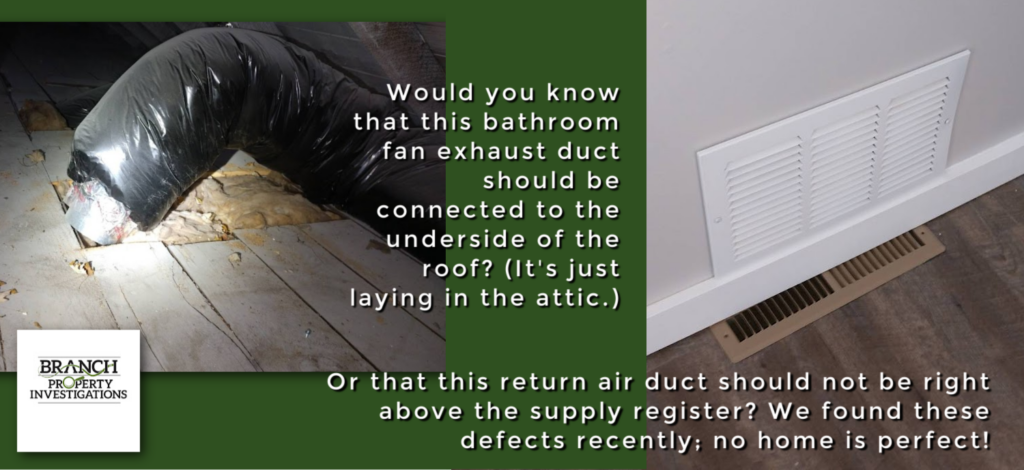 For instance, your inspector may share that your furnace is 29 years old and is hanging on with "borrowed time". You may decide to wait on building that beautifully landscaped, backyard fire-pit. Having heat in your home becomes the clear priority and you can effectively plan for this significant and likely expense. 
Here's another example: you've been wanting a state-of-the-art "basement theater" for years. You finally have the perfect space to make this dream come true. You skipped the inspection in order to afford the leather recliners so you didn't realize your chimney was missing it's rain cap. After several spring rainfalls, your living space begins to smell musty. Eventually you hire an expert who discovers moisture intrusion and an accompanying mold issue lurking within your walls. In fact, two walls in your family room must be completely torn out and your family must relocate for 10 days while the mold is remediated and exterior walls reconstructed.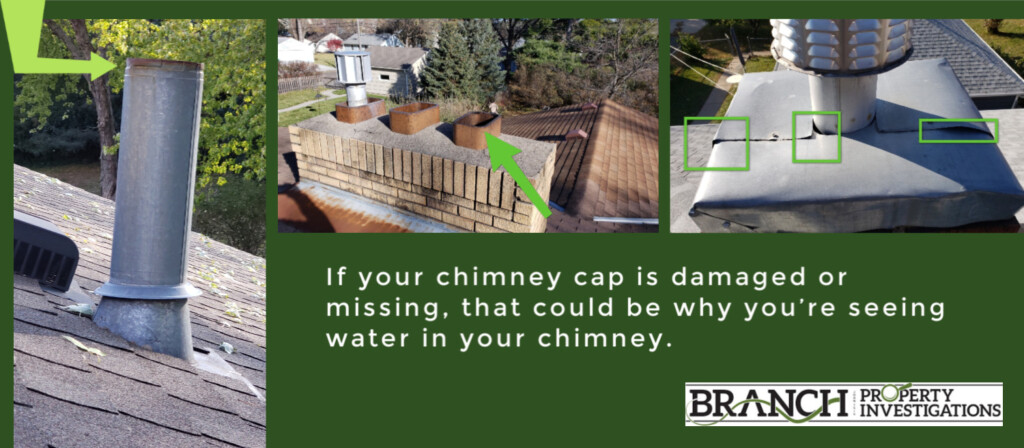 This example may seem extreme but issues involving moisture are often very expensive to fix. Replacing a chimney rain-cap is much cheaper than resolving the subsequent problems it's absence created. Would you have known to look for the chimney's missing rain-cap if your inspector hadn't flagged it?
Your Inspection Report is a Working List
Our completed report serves as a detailed reminder of those items needing repair in the home. Most of the items don't need to be done right away, but can be repaired as time and resources allow. The finished report has detailed explanations, photos, and videos to remind you of the items discovered. Then these items can be addressed as your schedule and budget allows.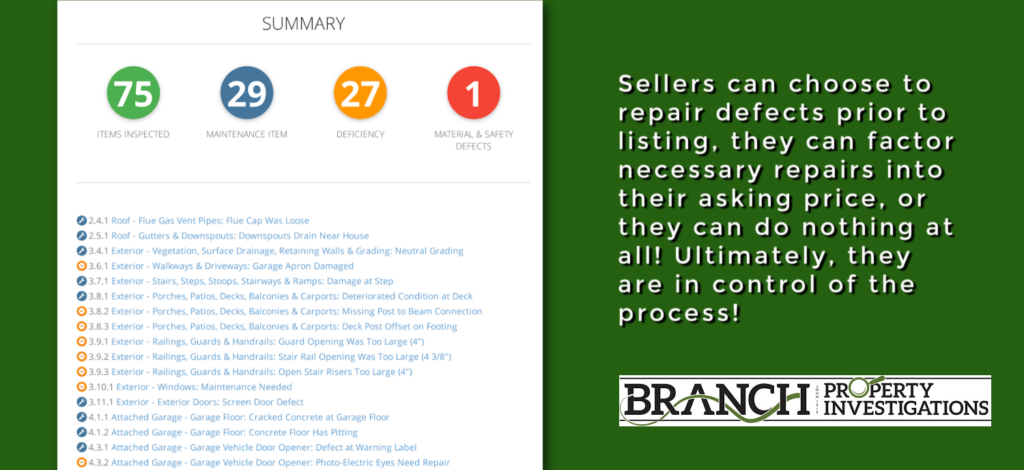 In the End
Getting a home inspection has value in nearly every situation, especially when you are purchasing a property "as-is" (or if your non-contingent offer was accepted). It will also protect you, your family and guests from from harmful, unsafe or unhealthy conditions. It will provide a blueprint for you to allocate resources to the most important issues in your property.
If you have any questions about which service(s) will best suit your needs, please call us (612) 440-8466 or visit our website, branchinvestigations.com.