All homes in Minnesota should be tested for radon. Radon gas is the number one cause of lung cancer among non-smokers. It's the second leading cause of cancer in America, according to the Environmental Protection Agency (EPA). This gas is radioactive; you cannot see it, smell it, or taste it, but it can definitely be a problem in your home!
How Does Radon Enter My House?
Radon enters your home the same way air and other soil gases enter your home. Cracks in the foundation floor or walls, hollow-brick walls, and openings around floor drains, pipes and sump pumps allow the gas to enter. Unless you test for it, there is no way of telling how much radon is present.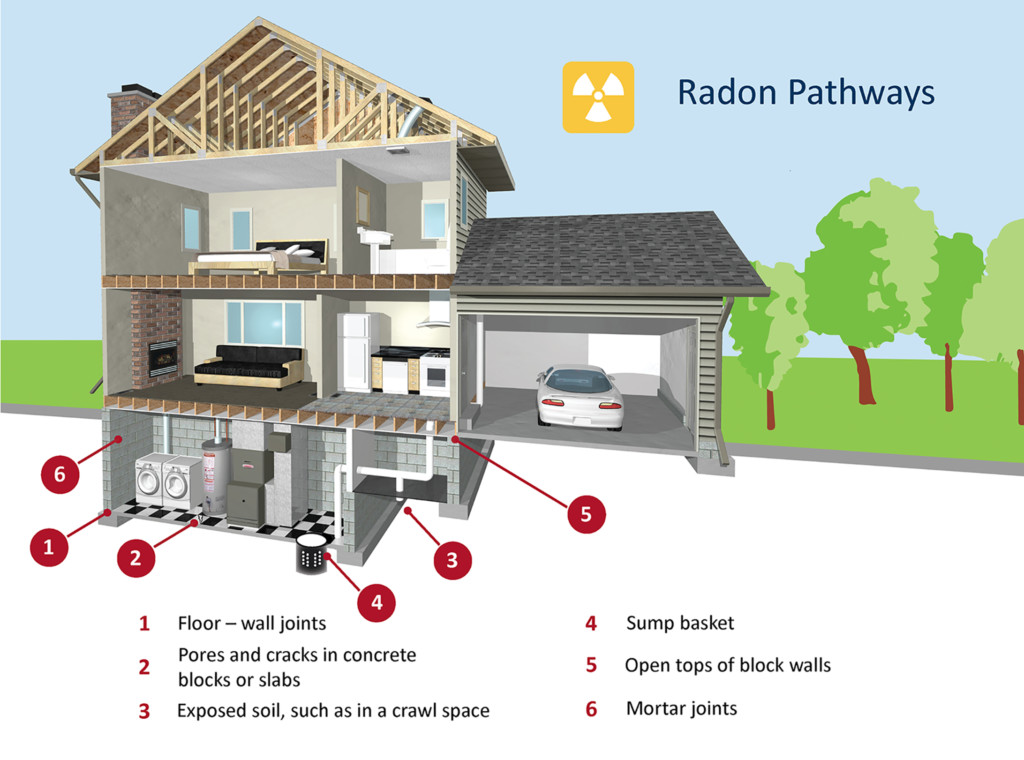 Is Radon More Prevalent in Minnesota than Other States?
Radon is a serious public health concern in Minnesota. According to the MN Department of Health, the average radon level in Minnesota is more than three times higher than the U.S. radon level. This is due to our geology and how our homes are operated. Minnesota homes are closed up or heated most of the year, which can result in higher levels of radon. In Minnesota, more than two in five homes have radon levels that pose a significant health risk. 
Earlier this year we had the pleasure of hearing MN native Rachel Malmberg speak about her lung cancer battle. Her mission is to spread awareness about the dangers of radon. Check out her story in People magazine here: "Former USA Hockey Star Rachael Malmberg, 33, Says Radon Gas Caused Her Stage 4 Lung Cancer".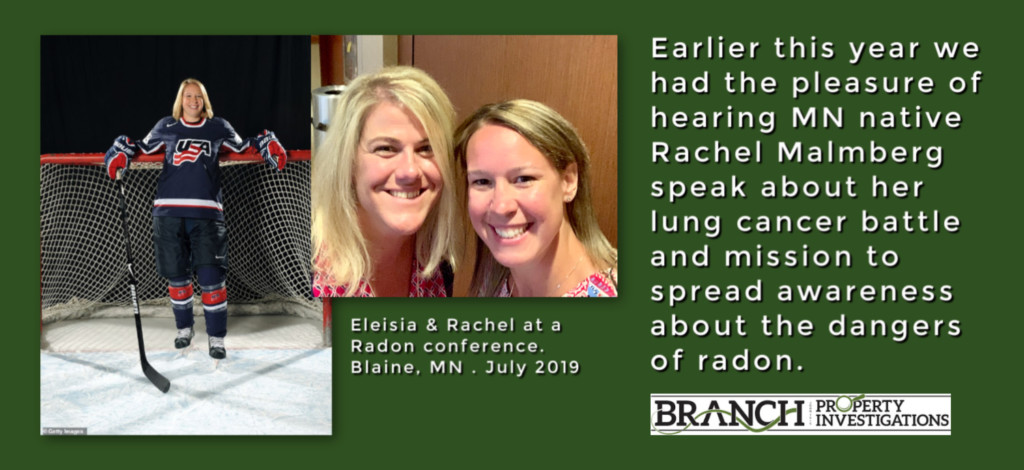 Are There Any Regulations Regarding Radon?
In 2007 the State of Minnesota adopted a code requiring all new construction homes to provide a passive radon reduction system. This went into effect in 2009. See https://www.health.state.mn.us/communities/environment/air/radon/radonresistant.html
When levels of radon are found to be above the EPA recommendations, a passive system can be made "active" and can be very effective by simply adding a fan.
If you are considering buying an existing home,  you should have the radon levels tested. If levels are found to be above the EPA recommendations, you may have an opportunity to ask the seller to pick up the cost of a radon mitigation system.
Why Should I Hire Branch Property Investigations to Perform My Radon Test?
The certified professionals at Branch Property Investigations use industry-leading, continuous radon monitors. Our radon testing devices are verified by the EPA for accuracy and approved for radon testing in real estate transactions. Our monitors are widely considered to provide a more accurate picture of radon levels than the charcoal canister test kits you may have read about. Additionally, we have our monitors calibrated on an annual basis to ensure their accuracy.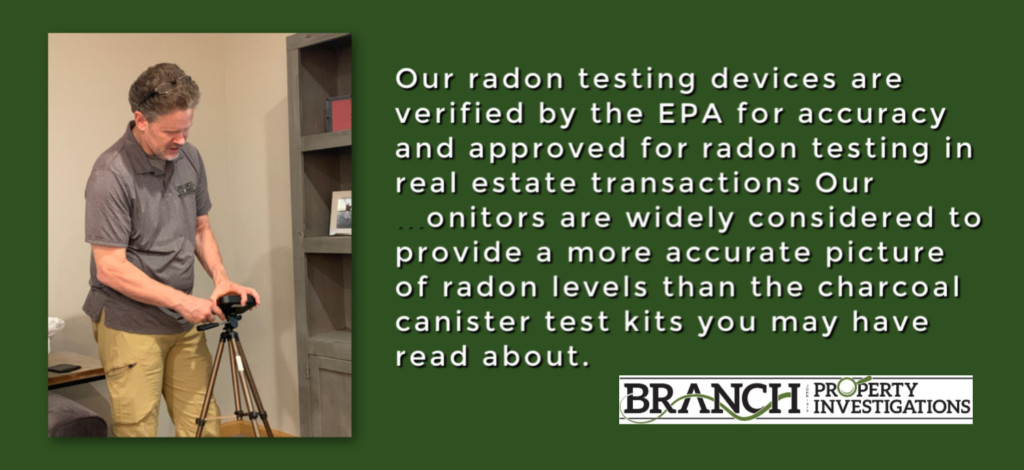 I Still Have More Questions About Radon Testing 
We have created a page to answer all your Frequently Asked Questions about Radon, including: "Is my pet also at risk?" and "Will my neighbor's radon level indicate whether or not my home has a radon problem?"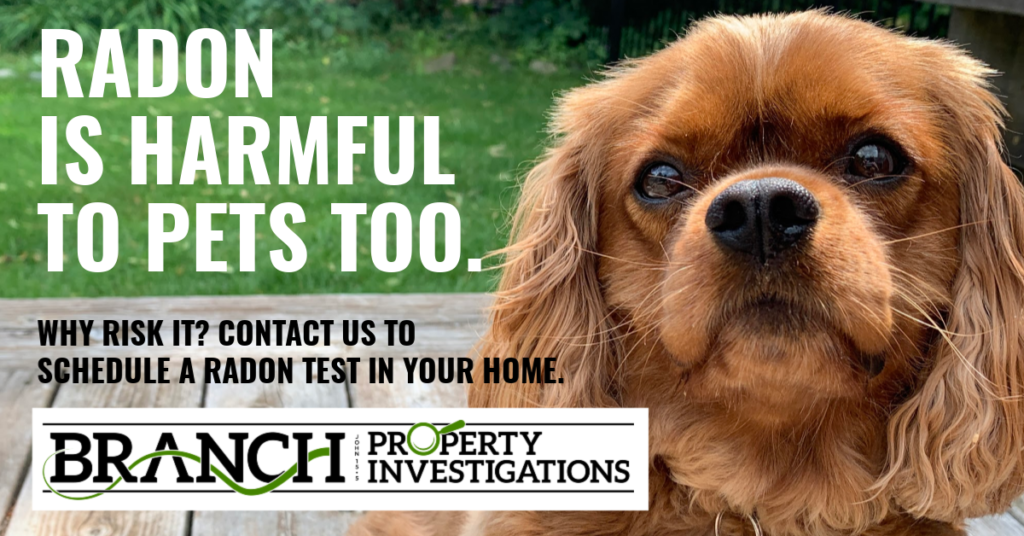 Don't Purchase a Home Without Testing for Radon
We can test your home for radon levels during your home inspection (or at any time if you're already the homeowner). Why risk your family's health? In Minnesota, it is common for the buyer to perform a radon test alongside the home inspection. This can be a contingency of the purchase contract. It's fast and easy to schedule your radon test online or call us at (612) 440-8466.