When we inspect a home, we test all aspects of a garage door's functionality. We routinely see door defects pertaining to the manual quick-release or a missing safety wire. However, the non-reversing automatic feature is a safety hazard that warrants immediate attention by a professional. The reversing opener prevents young children and pets from being trapped, injured or even killed under closing garage doors.          
What's the Big Deal?
Most people don't consider that garage doors are typically among the heaviest moving objects in the home and are held under high tension. Injuries caused by these doors account for approximately 20,000 emergency room visits annually, according to the Consumer Product Safety Commission (CPSC).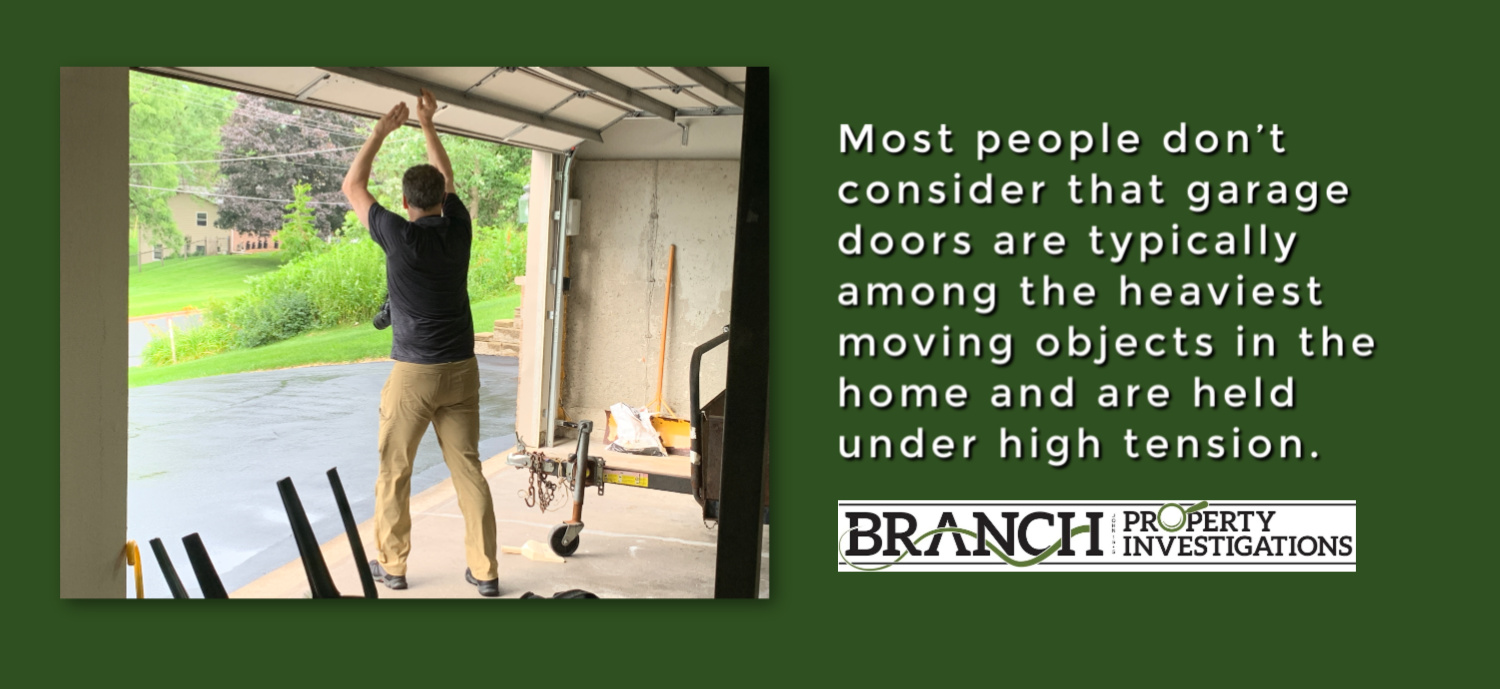 According to reports received by the CPSC, about 73 children between the ages of 2 and 14 have been trapped and killed under automatic garage doors since March 1982. This is about three such deaths per year on average. Other children have suffered brain damage or serious injuries when the closing door hit them and failed to stop and reverse its direction.  
If You Have an Older Garage Door   
Replace your older automatic garage door opener with a reversing opener that meets the federal safety standard.  All automatic garage door openers are required to have a secondary safety feature using a photo-electric eye. When the photo-electric eye is interrupted, the door auto-reverses to prevent injury. A photo-electric eye should be installed at a height of 4 to 6 inches above the floor. We often flag misplaced or missing photoelectric eyes in our inspection reports.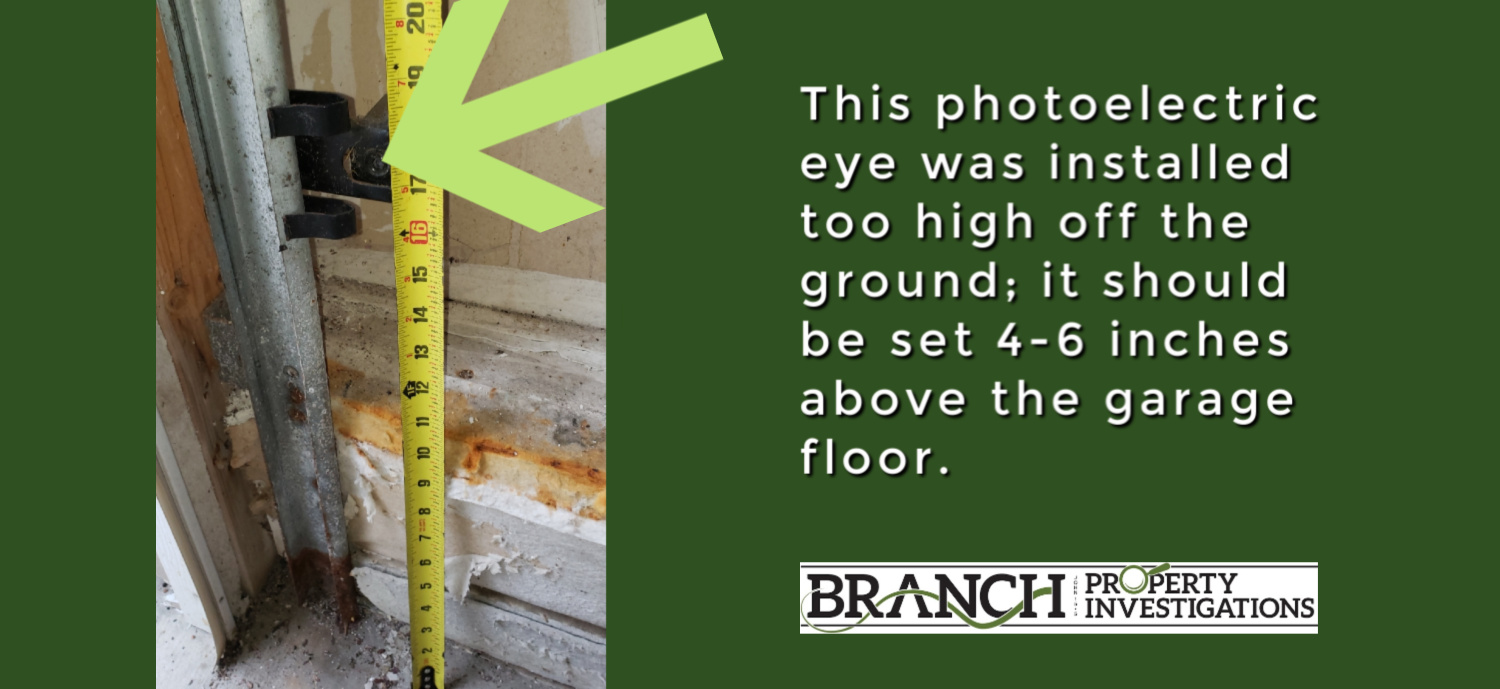 Test Your Garage Door Opener's Reverse Function
To test that your reversing opener is working properly, I recommend you place a 2×4 (or other benign object) on the floor of the garage in the door's path. If the door does not properly reverse when striking the 2×4 then the door opener should be disengaged until the unit is either adjusted according to the instructions in the owner's manual, repaired, or replaced with a new garage door opener.   

Check to Ensure Your Garage Door is "Balanced"
A properly operating garage door will be "balanced." This means that the door will stay in place when stopped in any partially‐open position. A severely unbalanced door could unexpectedly crash to the floor. It could potentially strike someone under the open door and cause severe injuries or even death! If doors are not "balanced," or if they stick or bind, they should be serviced by a professional.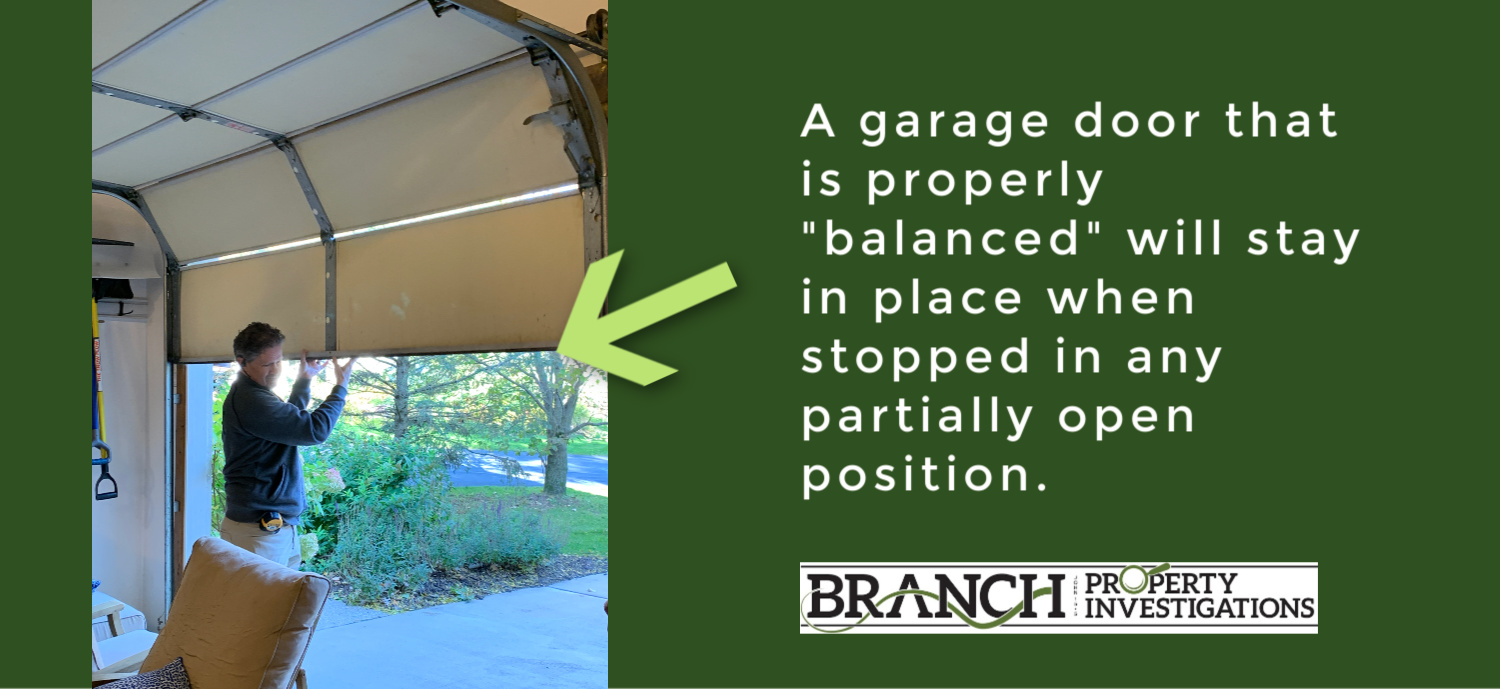 What Garage Door Features Can You Check Yourself?
You can check the springs, hardware and fittings. To check the door manually, make sure the door is closed, pull the "quick release" mechanism to detach the garage door from the opener. Using the door handle, manually move the door up and down to check that the springs are operating properly. Hardware and fittings should be checked to keep the door on track at all times. Here's a short video demonstrating how to check the manual release.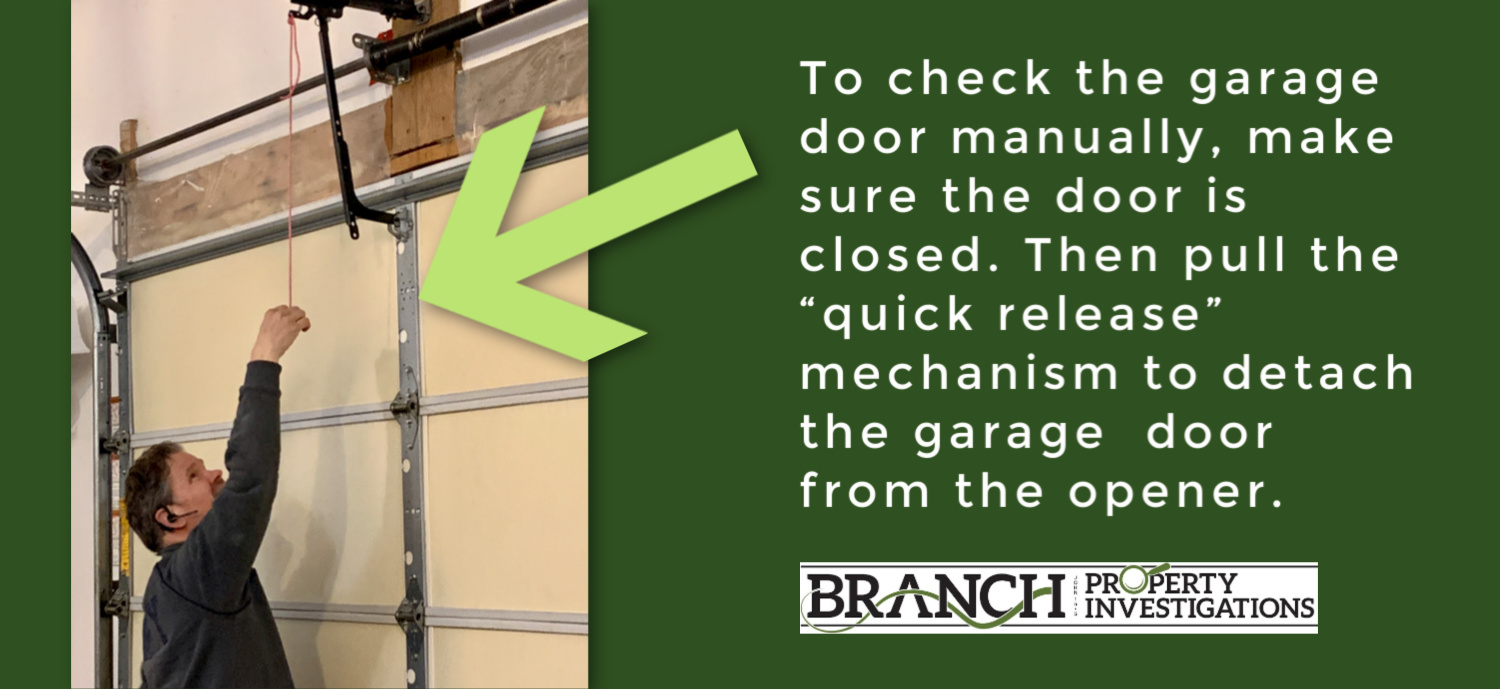 Leave This to the Professionals
Homeowners should not attempt to adjust or repair springs themselves. The springs are held under extremely high tension and can snap suddenly and forcefully. This can cause serious or fatal injury.
The automatic reversal system may need to be adjusted for cold temperatures because the flexibility of the springs is affected by temperature. This adjustment can be made from a dial on the garage door opener. This setting should be changed only by a trained garage door technician.
Keeping Children Safe Around Garage Doors
Adults should set an example for children and teach them about garage safety. It is never a good idea to stand or walk beneath a garage door while it is in motion. Even though it's tempting to let kids "be helpers", children should not be permitted to operate the garage door opener push-button. They should be warned against touching any of the door's moving parts. The push-button wall control should be installed as high as practical on the garage's wall to restrict children's access to it. 
Call a Professional
If your garage door is not working properly or you decide it's time to upgrade for safety's sake, hiring a professional technician is your best bet. If you plan to buy or sell a home, we'd be happy to investigate your garage door functionality. It's just one of many important aspects of our comprehensive home inspection.