One of the joys of homeownership in Minnesota is learning how to keep your pipes from freezing. Why? Because when water freezes, it expands and can cause your home's pipes to burst. Frozen pipes may cause flooding in parts of your home, damaging your structure and contents, and costing thousands of dollars in repairs — not good! 
In fact, water damage due to burst pipes and other perils is the second-most filed insurance claim in the U.S. — with the average residential claim amounting to a whopping $10,000, according to esurance.com.

I've outlined the most important steps to take to keep your home's pipes from freezing.

Drain Your Outside Pipes
Part of your routine fall maintenance should include getting the water out of your pipes. You'll want to drain all the water lines leading to your garden hoses, sprinklers, and swimming pool (if you have one). After you shut off the water valves, open the spigots to let any remaining water drip out.  Drain your hoses and disconnect them from the water spigot.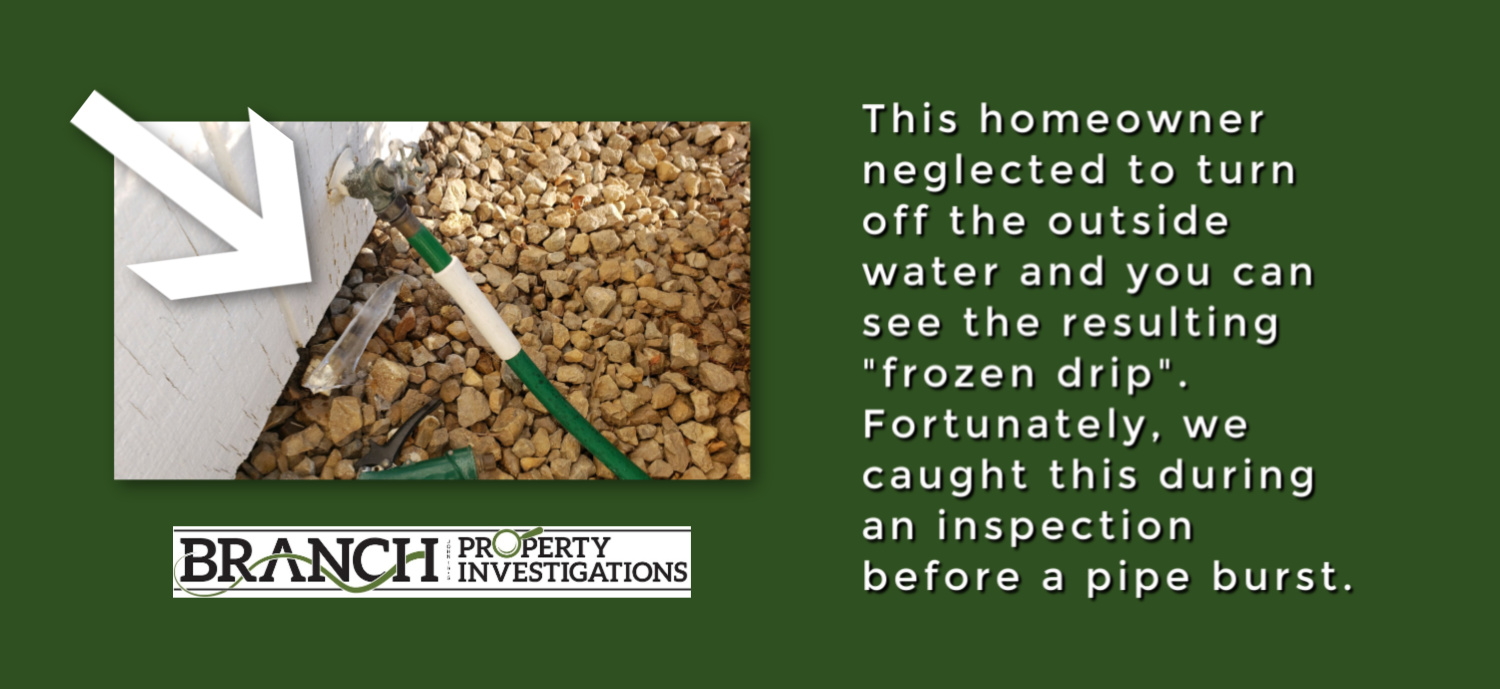 Insulate Any Exposed Pipes 
Pipes should ideally be kept in heated spaces only. This is the best-case scenario but many homes have pipes in unheated or uninsulated areas. Attics, garages, unfinished basements or crawl spaces may reach freezing temperatures in a colder climate like ours. Any piping located in areas that could go below freezing should be insulated with insulation sleeves or wrapping. I typically recommend hiring a professional to do this work. 
Open Your Cabinet Doors
We've reached that time of year when freezing temps are the norm. Even indoor pipes may need some extra protection if the temps reach subzero. One easy way to gain extra assurance is to open bathroom or kitchen cabinet doors that house plumbing. This is especially important to do if you're leaving town and your home is unoccupied. It's not necessarily a pretty look but the improved airflow keeps your pipes toastier than if the doors are shut.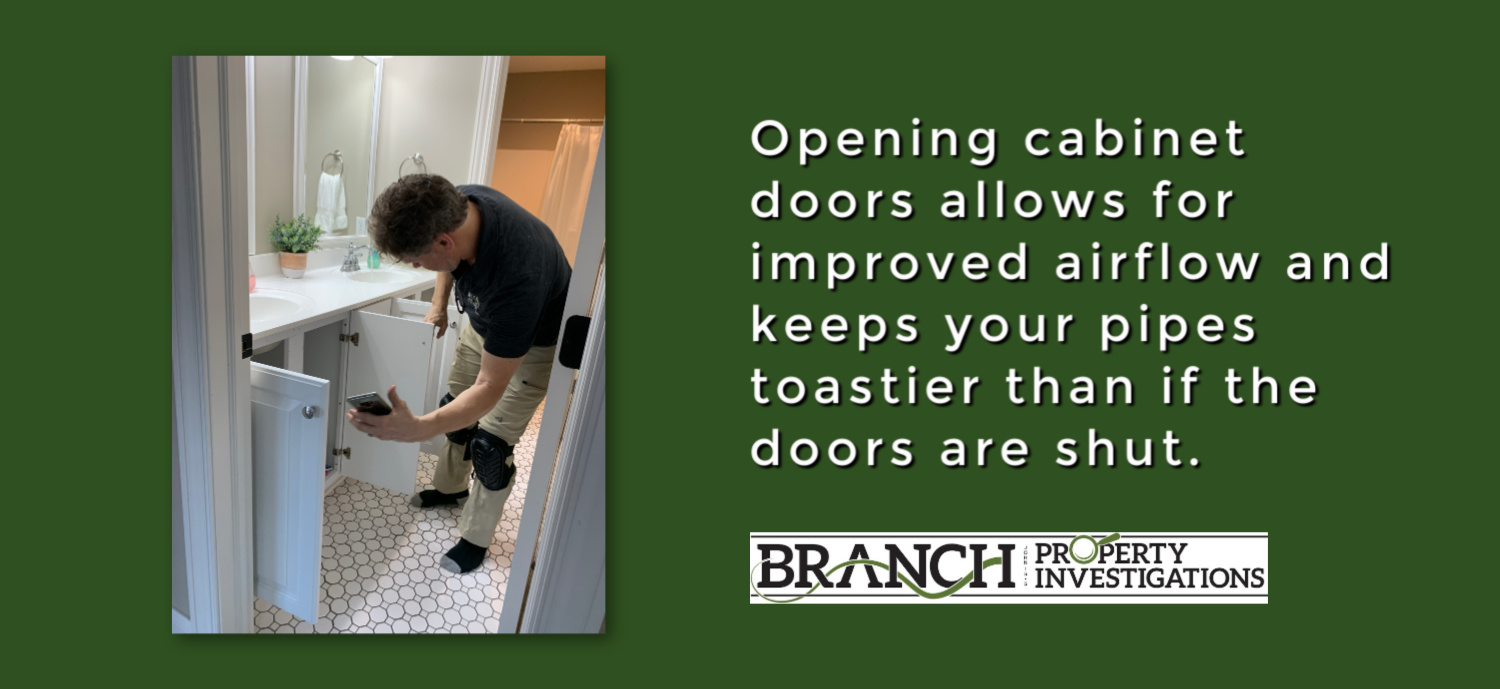 Let Your Faucets Drip to Keep Pipes from Freezing
When temperatures drop below freezing, let your faucets drip. This advice contradicts what you know about water conservation. But it can save you from the expense associated with a burst pipe! Running water through the pipe—even at a trickle—helps prevent pipes from freezing.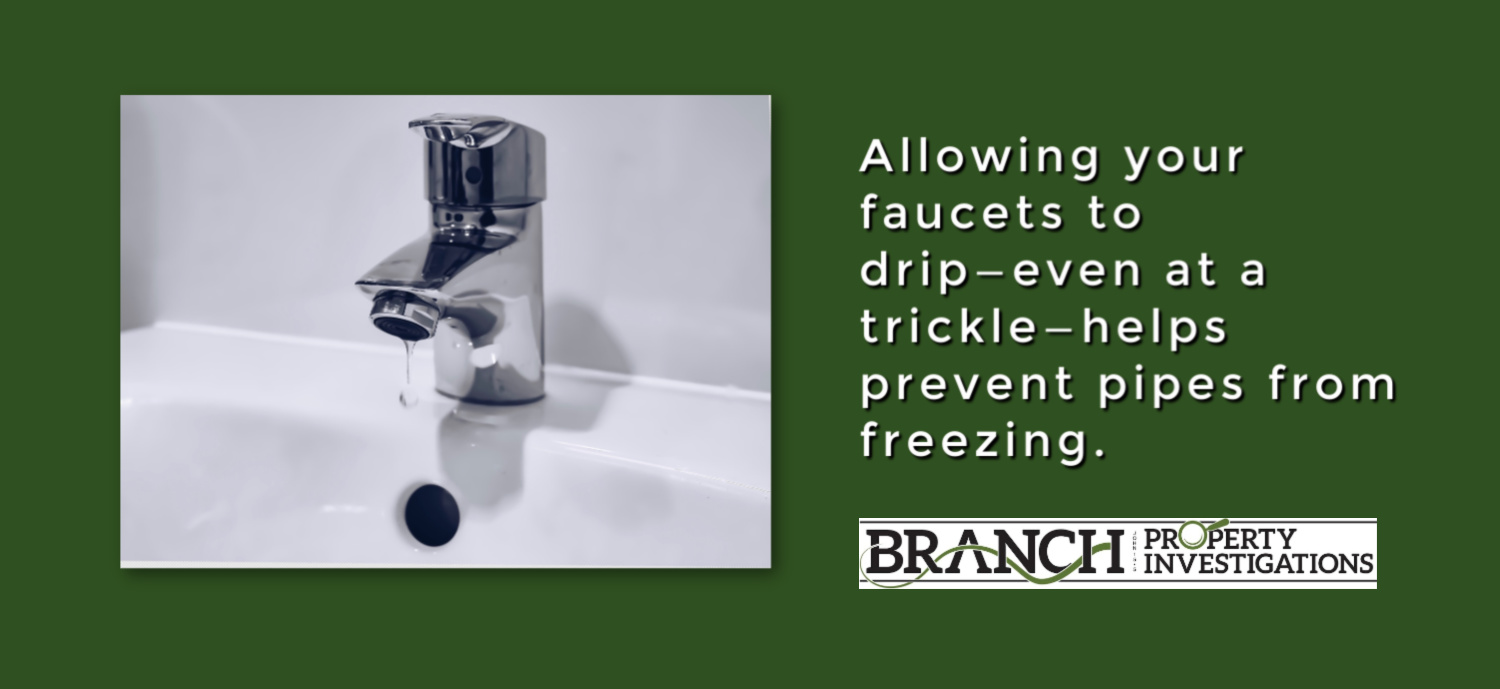 Avoid Freezing Pipes When You Go On Vacation
If you're planning to be away awhile, develop a safety plan to protect your home. Set the thermostat heat to at least 60 degrees. One of our clients left his home heated to 50 deg. F and still had pipes freeze in the winter. There was a temperature imbalance due to winds off the lake into the home. A friend or neighbor should visit your house every 2-3 days to check on things. They should walk-through all levels to confirm there are no unexpected leaks. If you elect to turn the heat off or turn it down below 60 deg. F, winterize the plumbing so that water in pipes, toilet tanks and traps won't freeze. Taking these steps will ensure that your return home has no unpleasant surprises!
A Frozen Pipe Burst Anyway
If the unthinkable happens and you do return home to a burst pipe, I recommend calling a licensed plumber. In the meantime, be sure to shut off your main water-valve and begin to clean up the mess. Begin drying efforts within 24 hours to minimize the chance for microbial growth. This will also reduce the amount of structure and contents damage. If the flood is substantial, it's worth your money to hire a professional remediation crew to dry out your interiors. 
Winter is tough enough without adding to it a frozen pipe mess! If you take these simple steps, you can relax with a cup of hot cider by the fire instead of slogging through a soggy basement of partially frozen water.