In light of the global situation involving COVID-19, many of us will be staying home a great deal more than anticipated in the coming weeks and months. At first, a little unexpected time at home may sound like a dream come true! For others, this time will test your last nerve. Assuming (and praying) you remain healthy, we thought a list of house-related projects to tackle might help when you're wanting to be productive on the home front!
DIY Home Maintenance Checks
Performing simple maintenance tasks on your home can prevent costly repairs down the road. The good news is that most of these chores are DIY-friendly.
Check Your HVAC System Filter
Some filters are reusable, while others are disposable and must be replaced when they are dirty. If yours needs replacement,  now is a great time to go shopping online. Amazon or large hardware stores, for instance, offer multi-pack discounts for a number of sizes and brands.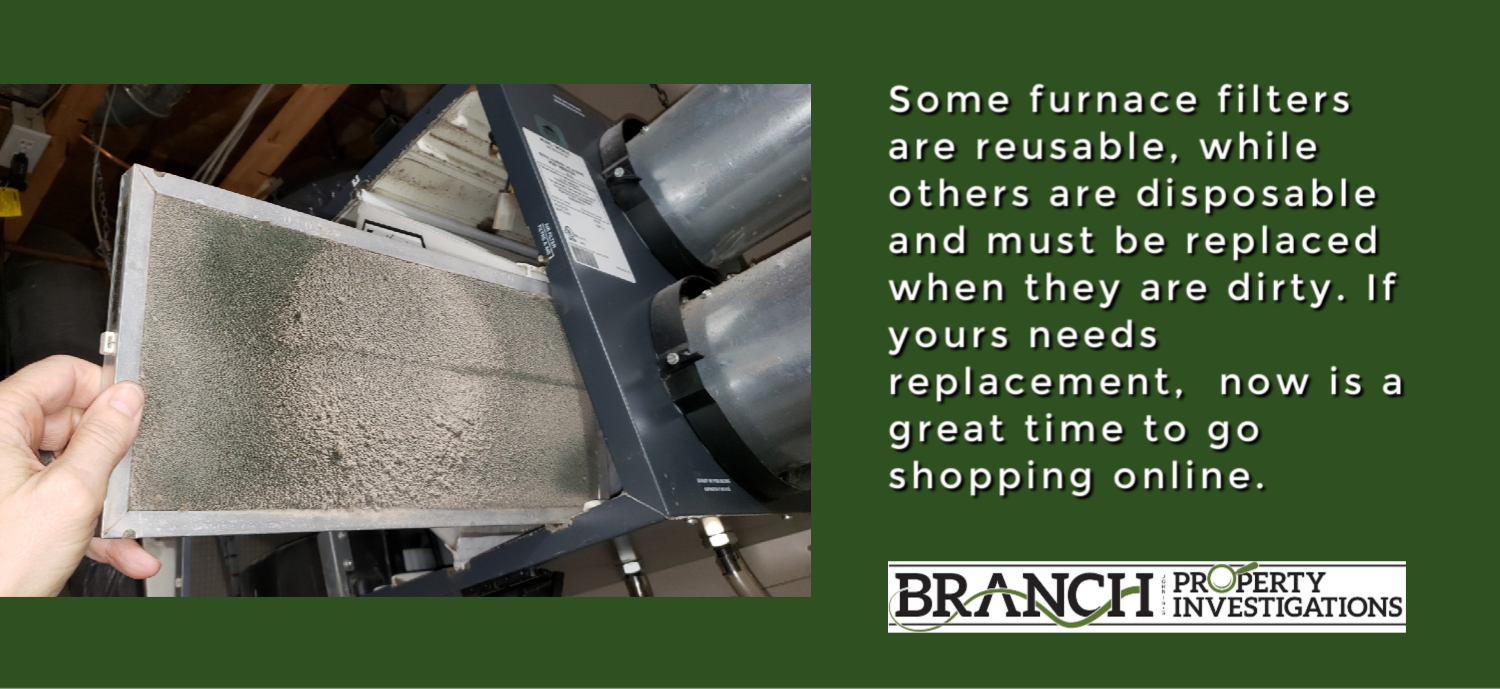 Test Your Sump Pump
If you have a basement sump pump, make sure the switch is on and pour a little water in the sump basket to ensure it starts. Many basement leaks occur during spring thaws and rains, so check it now to be safe. Check the backup battery, too.
Look for Leaks Around Toilets and Sinks
We rarely take time to investigate before there's a major problem but most issues usually start small! Any sign of water where it shouldn't be is reason to investigate further. Even a tiny leak could cost hundreds of dollars each year on a water bill!  It could be as simple as tightening a valve or bolt, but it's best to be cautious and consult a professional if you can't solve it.
Inspect Grout and Caulking
Touch up any voids or cracks in tubs and showers. This keeps them looking nice while helping to avoid seeping water damage. You can choose from a vast array of colors when shopping online. There are many DIY YouTube videos if you learn best by watching a tutorial.
Check Kitchen Vent Hood Filter
Clean or replace if needed. Consider looking at the vent hood filter more often if you have an avid chef in your household.
Test Smoke and Carbon-Monoxide Detectors


In addition to a monthly test,

Consumer Reports

explains why you should change batteries every six months. Make a habit of changing the batteries when you change your clocks during Daylight Savings Time.

If you typically work outside of the home, it's hardly convenient to schedule a four-hour daytime window for routine maintenance. Now, however, is a great time to knock out some of these appointments! Remember to keep a log of these visits; well-kept records will let future buyers know how you cared for your home.
Schedule Spring Maintenance Visits
HVAC


It's a good idea to have your system tuned up before air-conditioning season arrives.  If it makes you feel more comfortable, you may request that a technician wear a mask and/or gloves while in your home.
Window Washing


Spring is a very busy time for window-washers so it would be great to reserve your appointment now! It can be argued that this is  the best time of year to clean your windows because the inclement winter weather has made windows their dirtiest.



Sprinkler System


Schedule to turn on your lawn irrigation system. If you have an underground lawn irrigation system, a professional can test for leaks in the pipes or connections. Left unnoticed, these leaks can cause your water bills to skyrocket. The

Environmental Protection Agency

offers excellent tips for maintaining your irrigation system.
You're probably outside your home on a regular basis, but how often do you really look it over?
You Can Check on These Areas, Call a Professional if Need Be
Gutters


Take a walk around your home to check the gutters and downspouts. Ice buildup during the winter months can cause gutters to loosen and sag, and downspouts to disconnect altogether. Gutters that don't drain properly may cause serious moisture intrusion issues.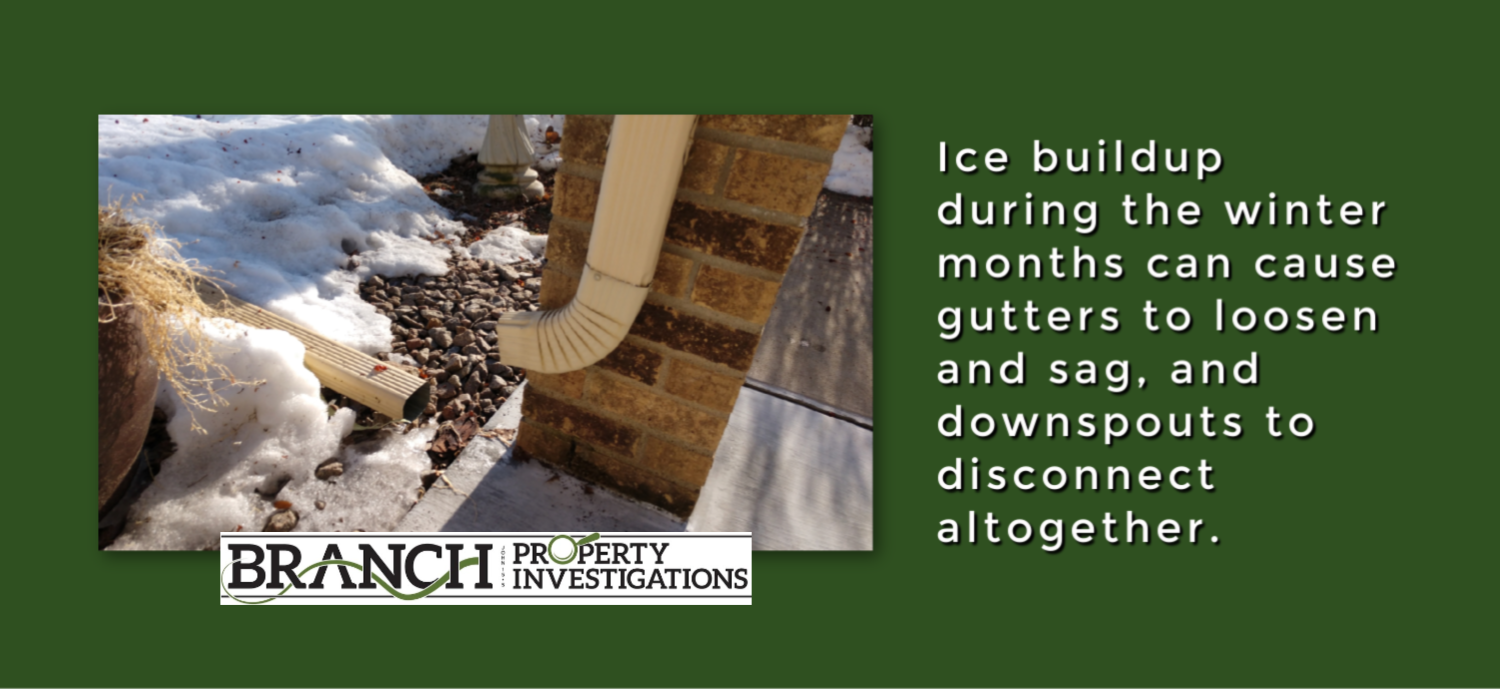 Sidewalks & Driveways


Cracks and buckles caused by freezing temps should be repaired before they become a major issue. You don't want an elderly neighbor to be the one to notify you your sidewalk was a dangerous trip-hazard!



Doors and Windows


It's a great time to check the seals around your doors and windows! Check for drafts and cracked caulking. You can order new caulk online and do the touch-up yourself to prevent the loss of cooled air all summer. Hiring a handyman is another option.
Deck


If the wood is beginning to show its age, this downtime could be a good time to apply a coat of stain or sealant once milder temps are here to stay. At a minimum, you could take the time to tap down any protruding nails and sand any rough areas to ensure safety.



Siding


Spring weather is ideal for pressure washing vinyl or fiber cement siding. Pay close attention to each piece of siding as you clean it, looking for cracks, soft spots and any other signs of trouble.  Be careful not to spray up if using a pressure washer so the water won't get behind the siding; use only lower pressure settings.
The More the Merrier
Home projects can be more fun when they involve the whole family and everyone contributes. In the coming weeks, we'll provide you with a comprehensive checklist of spring chores you can tackle yourself or delegate to others.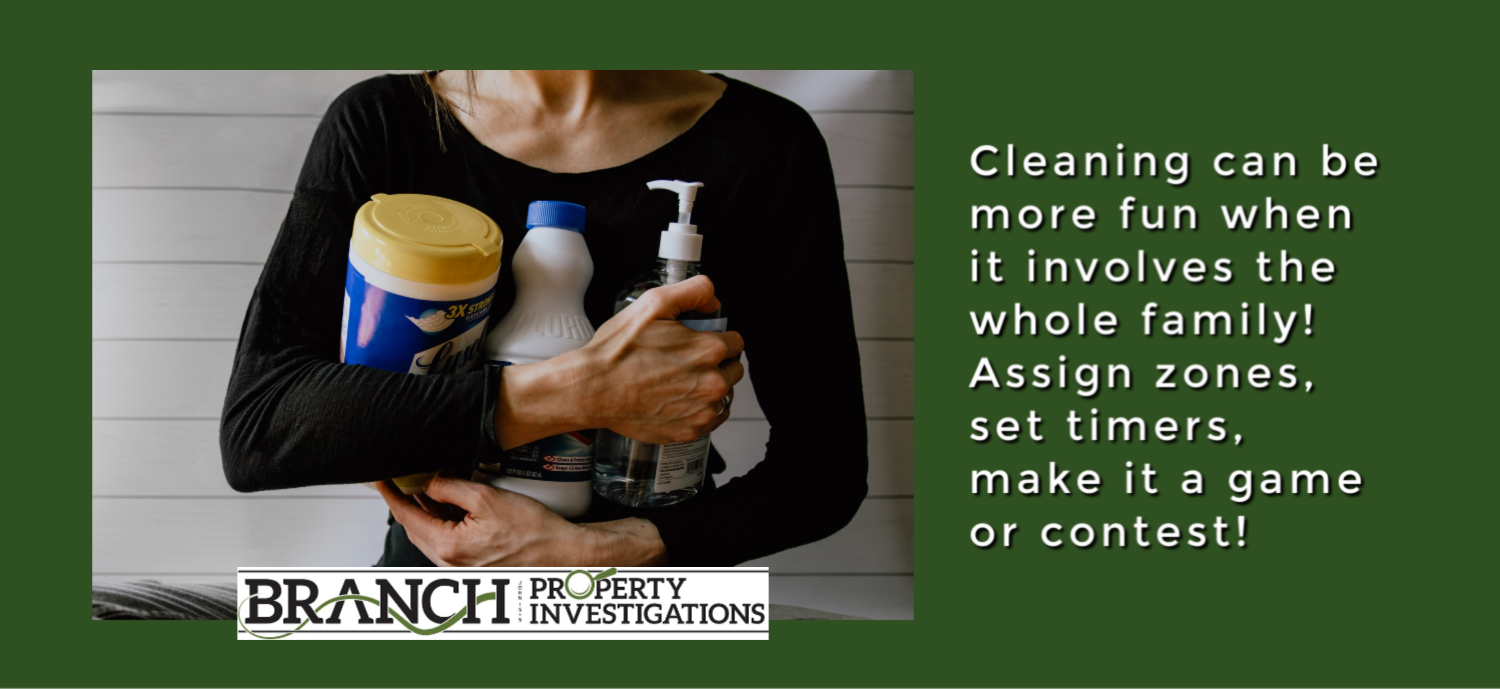 Not only will you benefit from a freshly clean and organized living space once this pandemic is behind us, you will have peace of mind that you're better in tune with the overall condition of your home.